Car wreckers & Removal services NZ | Cash For Car Hamilton, Auckland, Tauranga, Waikato, Northland and Bay Of Plenty
Fast, professional, and always leaving cash in your hands for your car, van, truck, or SUV. National Car Wreckers is the auto wrecker in Auckland that pays up to $15,000 for your vehicle. Call 0800 88 44 55
WE PROVIDE A GREAT CASH OFFER AND A PREMIUM CAR WRECKER SERVICE NZ, GUARANTEED!
When second to none services are a priority when selling your car, National Car Wreckers Auckland should be considered. We provide our customers with:
Car Removal Service Auckland NZ:

Interested in an "Old Car Removal Service"? Perhaps your car is crashed and unwanted, or you don't have the time or energy to put it up for sale. We provide courtesy car removals in Auckland over and above our cash offer.

Sell My Car:

You may look high and low thinking about finding a buyer for your vehicle. There's market demand, but not many actual car buyers that want to pay your expected price. Perhaps, there is no market demand and you want a quick sale of your vehicle with fast cash in your hands. Either way, you have your car buyer at Car Wreckers Auckland. We pay Top Cash for Cars of every make in any condition.

Cash for Cars Hamilton, Auckland:

Get up to

$15,000

in cash for car in Tauranga, NZ of any make, model and condition.

Trusted Auto Wreckers in Auckland, NZ

Sell My Truck:

Second-hand trucks can sometimes be very tough to get rid of, but when the truck is damaged, wrecked, or old, how to sell your truck gets tougher; that is, unless you contact National Car Wreckers Auckland. We offer an easy way to sell trucks of all makes, models and conditions; give us a call, and we'll make you a quick offer.

Scrap My Car:

We wreckers also do Scrap Car Removal. Get top cash for your scrap car now by calling National Car Wreckers Auckland.

Auckland Auto Wreckers:

Are you looking for Car & Auto wreckers in Auckland, NZ that won't trick you in selling your unwanted vehicle, leaving you with darn near nil for your car or truck? Contact us. We make cash quotes up to

$15,000

with wrecking and car removal services in NZ provided for free.
OTHER SERVICES PROVIDED BY NATIONAL CAR WRECKERS AUCKLAND | CASH FOR CAR HAMILTON
Buying Unwanted Cars:

It's tough selling an unwanted car if there is no buyer, so some car owners allow their cars to sit around and create dust on their driveway. With Car Wreckers Auckland, we Buy Unwanted Cars "As-Is." Eliminate the cost and hassles of selling your unwanted car with Car Wreckers Auckland.

Used Car Buyers:

Receive top dollar for used cars of any make with Car Wreckers Auckland. We pay up to

$15,000

cash.

Cash for Cars Tauranga, Auckland, NZ:

Get cash for your car and quick and courteous removal with free wrecking.

Cash for Cars Hamilton, Tauranga, NZ:

Get 'Cash for Cars Hamilton, NZ. Car Wreckers Auckland pays top dollars in cash.

Cash for Trucks Auckland:

No lowballing, just great cash offers on trucks, guaranteed. Call us for a quote up to

$15,000

cash.

Scrap Car Removal:

We are your scrap car removal company that pays you to have your scrap car removed. You can now get up to

$15,000

instant cash.

Auto Wreckers:

Free auto wrecking services in Auckland, NZ with one call to Car Wreckers Auckland.

Cash for Unregistered Cars Auckland: Car Wreckers Service Auckland, NZ will buy your unregistered car regardless of its running.

Truck Dismantlers:

A good value, no inconveniences. We are truck dismantlers that buy & remove all trucks and dismantle them for free.
AT NATIONAL CAR WRECKERS, YOU HAVE:
Instant cash offers –

Accept our offer and get an instant cash payment!

Free truck wrecking Auckland –

We provide our customers with free wrecking and removal to maximise the value of their unwanted trucks.

Free paperwork –

Read and sign, and our deal is all legal!
For more information or to get a cash offer for your vehicle, contact us at the number below. We make instant cash offers up to $15,000 in our car removal service NZ. Phone: 0800 88 44 55
"Such a stress free experience, easy company to deal with. Turned up when they said they would, paid cash as quoted over the phone. Would happily recommend having never had to have a car sent to the wreckers before."
Ella Nordstrand
Professionalism
"Highly recommended, very nice sales representative Suraj. The company offered reasonable amount unlike other car wreckers, quick money transfers and in no times my car is gone. Great doing business with you. Rae."
John Duong
Professionalism, Punctuality, Value
"Prompt communication, best price - just call these guys if you're worried/can't make mind up about your old car. Easy as, hassle free service - left driver to remove vehicle as needed to leave. Done by time I got back."
Ina S-Tong
Vehicle wrecking
"These guys are superb to deal with. Great communication and very fair value paid for the vehicle. Followed up with everything they said they would, highly recommended."
Rob Hageman
Vehicle wrecking
"Thanks for providing your free car removal service. Sold them my toyota caldina for some cash and it was easy as. Will surely recommend."
"Good price for my wee corolla. They were fast and easy to deal with. I recommend them to others."
Shelley Madison
Vehicle wrecking
looking to sell a vehicle for cash?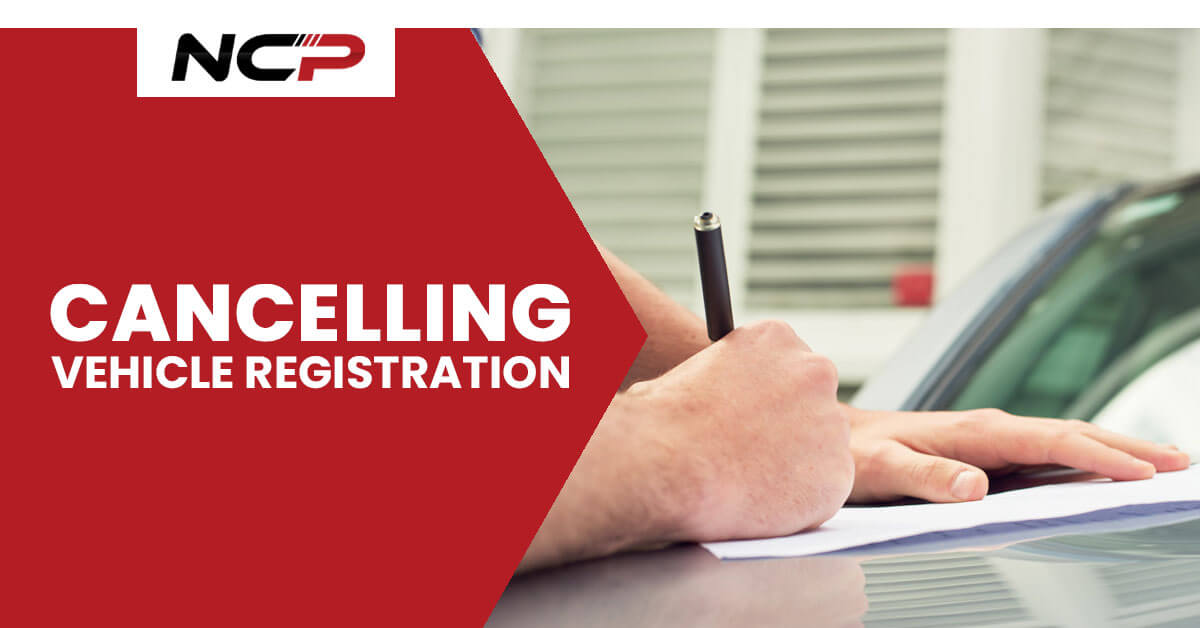 Have you ever thought about cancelling your NZ vehicle's registration?
At National Car Parts & Car Removal (NCP), we buy salvage cars for cash, and we do the car removal for you. If you need...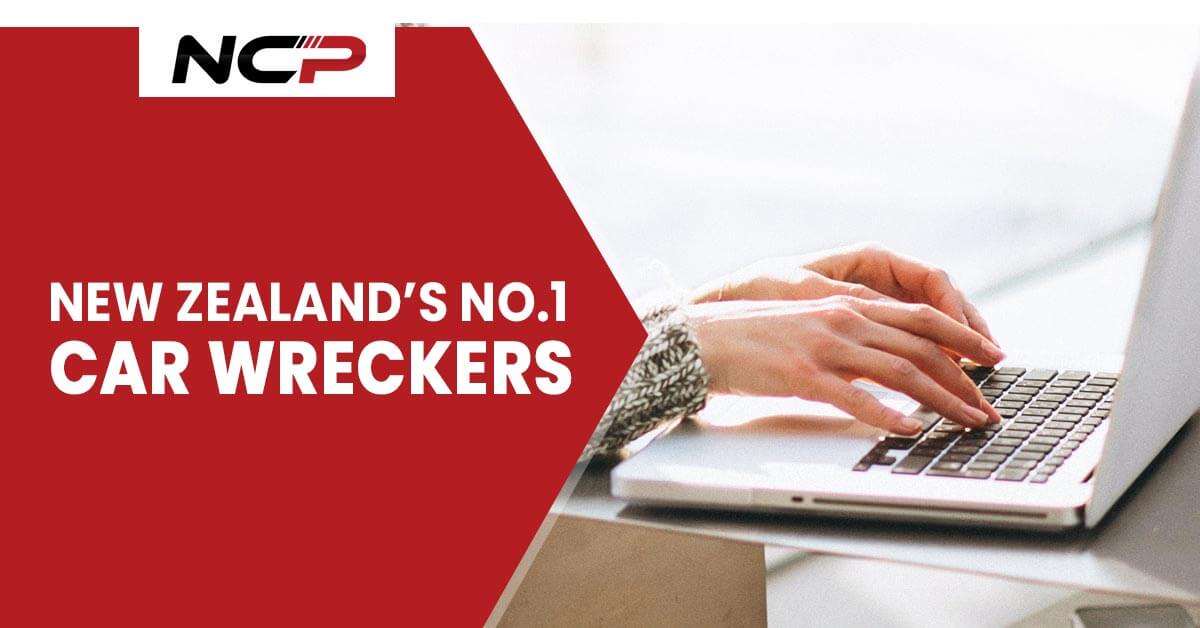 If you are after New Zealand's #1 Car Wreckers, then look no further than National Car Parts (NCP).