BEST Car Wreckers Whangarei, NZ | car breakers
If you're looking for scrap car removal Whangarei & car wreckers in Whangarei, NZ, you've come to the right place. You can sell unwanted vehicles with leading car parts yard who specialize in recycling, scrapping auto bodies & wrecking. Our car wreckers & auto Wreckers Whangarei team is trained in buying cars in any condition and helping people get the cash in a fast and easy way.
CAR WRECKERS WHANGAREI | SCRAP CAR REMOVAL WHANGAREI, NZ
Get rid of the unwanted vehicles for your yard and also make the most dollars selling them to our car wreckers Whangarei, NZ. We deal with all types of vehicles, whether running, wrecked, or rusted, and help you get the best money without any hassles from your junk car!
TOYOTA CAR WRECKERS WHANGAREI, NZ |GET THE BEST-IN-TOWN DEAL FOR YOUR WRECKED CAR!
Are you frustrated seeing that old car in your yard that is of no use for you? Wants to sell it, but no one gets ready to buy that unwanted car? Selling a wrecked vehicle may seem quite intimidating, but not anymore, as National Car Wreckers Whangarei is here to help you out!
At National Car Wreckers, our initiative is to help our community in Whangarei to give the most competitive quotation on your wrecked vehicle. So, selling your vehicles to us can be the most worthwhile decision as aside from buying your vehicle, we take care of its dismantling and transportation for FREE. Our Toyota car wreckers Whangarei, NZ team strives to find the best estimate for your car based on its age and also condition.  We're here to make selling your unwanted vehicle a breeze while you get the top cash for cars, Whangarei.
PROVIDING CAR WRECKING SERVICES IN WHANGAREI THAT SURPASS YOUR EXPECTATION IS OUR TOP PRIORITY!
Moreover, even if your vehicle is not in the running mode and has some technical problems, we still buy it right after finalizing the deal with you. So, if you want to find the value of your vehicle, then give us a call right now at 0800 88 44 55 for a free consultation. We'll only take your 2 minutes to help you get the best value for your junk vehicle.
If you rely on Toyota Car Wreckers Whangarei, NZ, we provide you the free tow that helps you to determine whether our offer is good for you or not. Also, our driver hands over all the decided cash for cars to you as we're done with the tow. We also provide free dismantling and transportation services to you.
WHAT AREAS DO WE SERVICE? | BEST CAR WRECKERS WHANGAREI, NZ
NCP car & truck buyers provide their service to almost every region of Whangarei, NZ. We are also available to provide our service at:
Whangarei
Dargaville
Mangawhai
Paihia
Kaikohe
Kerikeri
Kawakawa
Waipu
Ruakaka
Kaitaia
Kaiwaka
TOYOTA CAR WRECKERS WHANGAREI, NZ | QUICKLY SCRAP CAR REMOVAL IN WHANGAREI AND NORTHLAND!
We understand how frustrating it can be to have an old vehicle sitting around in your yard. When you book a free vehicle removal with us, you can surely expect our team to arrive on time to remove your vehicle promptly. Our Whangarei scrap car removal experts are always friendly and also quick, no matter which corner of Whangarei your vehicle has broken down or kept at. We will surely take care of it fast, easy and in a professional manner. All our tow trucks have NCP signwriting, and also every driver has expert-level training to remove your vehicle without any damage or misunderstanding.
Our experts take care of your vehicle and make sure that everything goes on seamlessly from start to end. So, you just have to hand your vehicle to us after taking your money while we care for all the work.
Cash
f
or
cars Whangarei | Best Toyota Wreckers Whangarei, NZ
At National Car Wreckers, we purchase all ranges of vehicles from cars, trucks, sedans, SUVs, 4x4s, and Vans, whether they are running or not.
Your leading and number one ranked cash for cars & auto wreckers company in Whangarei, NZ and we're proud to help the Whangarei community and others get fast cash for their vehicles!
Quick and hassle-free Whangarei cash for cars services

Free car removal Whangarei services

Top cash for cars – all makes and models

Instant cash payment

Friendly and professionalism
How To Get Fast Cash For Cars in whangarei | Trusted Auto Wreckers Whangarei, NZ
All you need to do to get started is pick up the phone and call us at 0800 88 44 55, or complete the form at the top of this page. We just need to ask a few simple questions about your vehicle. Our Whangarei car buyers & auto wreckers make sure to stay current with market prices, guaranteeing you'll get the most competitive offer around.
After you've accepted your guaranteed offer, we'll surely get started scheduling your free towing appointment. We'll come to whatever location your car is at no cost to you! We can even pick up the vehicle on that same day! The driver will surely present you with cash for your car during your pick-up appointment. After that, the car is out of your hair – we'll take care of the paperwork and also other details. We know you have a busy schedule, so we will make the process fast, safe and easy!
We've been in the auto industry for nearly 20 years, and also our top priority is helping people just like you get cash for their junk cars. We buy them all even if your vehicle isn't running, is junked, wrecked, or just a used vehicle. Give us a call today, Whangarei!
RELIABLE TOYOTA AUTO WRECKERS WHANGAREI, NZ | SELL CAR FOR CASH IN WHANGAREI – ALL MAKES AND MODELS
Our top priority is just helping you get rid of your junk car, no matter what make and model it belongs to and how bad its condition is. We deal with every make and model of vehicle, from cars to trucks and also SUVs. We give free vehicle removal service whether your car is rusted or has any other technical issues. Our team of experts can dismantle any type of vehicle within a matter of minutes safely and professionally.
Toyota, Nissan, Mitsubishi, Mazda, Mercedes, BMW, Dodge, Audi… Running, wrecked, rusted through… Car, van, Ute, 4×4 or truck.
BEST AUTO WRECKERS WHANGAREI, NZ | ECO-FRIENDLY AUTO DISMANTLERS IN WHANGAREI AND NORTHLAND!
Here at National Car Wreckers, the New Zealand environment is essential to us! When you book your vehicle in for a free vehicle and scrap car removal service in Whangarei, NZ, we'll pick it up and ensure during the dismantling process that the parts are recycled. We have the world's latest de-pollution stations. This vacuum-assisted station sucks all the harmful fluids out of the vehicles and also sends them to the appropriate storage tanks to be dealt with professionally.
HERE IS WHAT YOU SHOULD DO WHEN YOU'RE AFTER AUTO WRECKING SERVICES
Call National Car Removal & Car Parts Yard which provides cash for damaged & broken vehicles. We buy them for scrap metal recycling & second-hand car parts. So ring our Car Parts Yard to get quality new & second-hand spare parts and top prices for your broken cars, trucks, vans, utes & 4x4s.
"Such a stress free experience, easy company to deal with. Turned up when they said they would, paid cash as quoted over the phone. Would happily recommend having never had to have a car sent to the wreckers before."
Ella Nordstrand
Professionalism
"Highly recommended, very nice sales representative Suraj. The company offered reasonable amount unlike other car wreckers, quick money transfers and in no times my car is gone. Great doing business with you. Rae."
John Duong
Professionalism, Punctuality, Value
"Prompt communication, best price - just call these guys if you're worried/can't make mind up about your old car. Easy as, hassle free service - left driver to remove vehicle as needed to leave. Done by time I got back."
Ina S-Tong
Vehicle wrecking
"These guys are superb to deal with. Great communication and very fair value paid for the vehicle. Followed up with everything they said they would, highly recommended."
Rob Hageman
Vehicle wrecking
"Thanks for providing your free car removal service. Sold them my toyota caldina for some cash and it was easy as. Will surely recommend."
"Good price for my wee corolla. They were fast and easy to deal with. I recommend them to others."
Shelley Madison
Vehicle wrecking
looking to sell a vehicle for cash?
Call 0800 88 44 55, speak to one of our friendly car buyers in Whangarei and get quick cash for cars quote in Whangarei, NZ.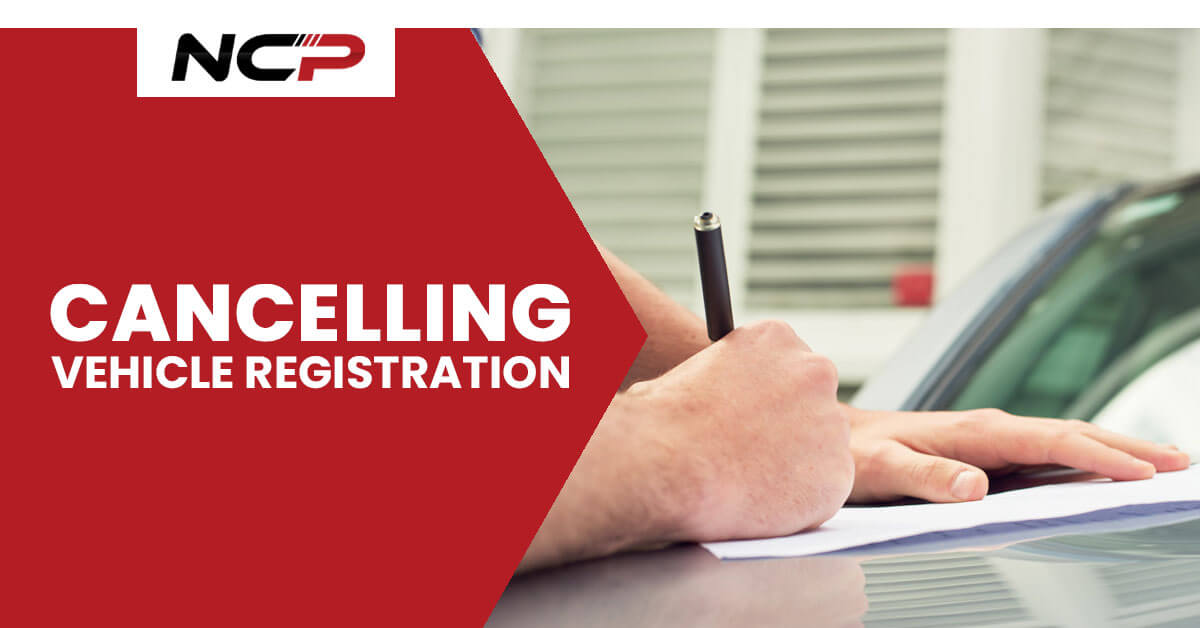 Have you ever thought about cancelling your NZ vehicle's registration?
At National Car Parts & Car Removal (NCP), we buy salvage cars for cash, and we do the car removal for you. If you need...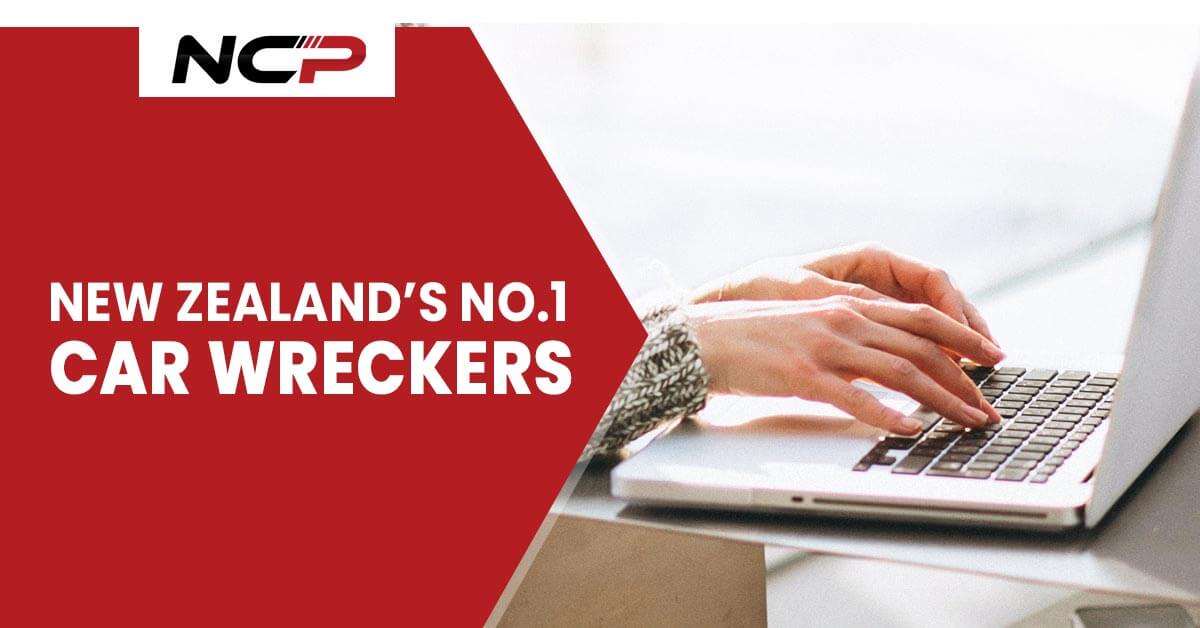 If you are after New Zealand's #1 Car Wreckers, then look no further than National Car Parts (NCP).