If you're looking for 4WD wreckers auckland, NZ, you've come to the right place. We provide 4x4 wrecking services & supply wide collection of 4x4 parts.Our car buyers are trained in buying cars in any condition and helping people get the cash in a fast and easy way.
4WD Wreckers Auckland, NZ | 4X4 Wreckers Hamilton, Tauranga, Northland, NZ
National Car Removals are trusted 4WD wreckers in Auckland, NZ offering a fast 4×4 removal service, and also cash paid out on the spot.  If you need to sell your 4WD /4×4 quickly, we can surely help you to get rid of your 4WD even It is broken down or not roadworthy. Sell your unwanted and broken 4wd/4x4s for parts today!
Do you need a 4WD removal?
If you need to get a quick 4×4 wreckers in Hamilton, Tauranga, NZ & 4wd removal from anywhere in North Island, then National Car Removal will provide you with fast cash for your 4WD, whatever the make or model, or the condition; we surely pay great rates for old ones 4WD's.
We will remove your 4WD, 4X4 or SUV whatever make, model or condition; even if you have a non-starter that you want to sell, we consider all types of 4X4's and also 4WD's.
Do you want fast cash for your 4WD/4×4?
If you are considering to sell your SUV, 4×4, or 4WD, National Car Removals are the best 4X4 wreckers in Hamilton, Tauranga, North Island, NZ.  So, choose to sell your 4WD to a trusted SUV wrecking company in North Island. And also get the best rates of cash for your old 4WD.
If you have a broken 4X4 or a damaged 4WD and want to get a cash payout of up to $15,000; contact the team at National Car Removals today to arrange a no-obligation quote for your vehicle.
We surely offer a quick 4WD Wrecker & removal service in Auckland, NZ for SUV's, 4X4's, 4WD's as well as all other types of vehicles, regardless of their condition.
We will pick-up any damaged or working 4X4, from any location, from the top of North Island at Cape Reinga; right the way down to Wellington, and also everywhere else in between!
At National Car Removals, we have a fleet of trusted operatives who are based around Waikato, Wellington, Bay of Plenty, Auckland, Northland.  Moreover, due to the number of people, we have in the vehicle removal service team across North Island; we will quickly get your house to collect your old 4WD, wherever you are, and also we pay out cash immediately at the same time we collect your old 4X4.
The Best 4WD Wrecking Company in North Island | Reliable 4WD Wreckers in Auckland, NZ
National Car Removals offer the best 4X4, SUV and 4WD wrecking service in Auckland, North Island, NZ. Our customers highly recommend our services. And also we have a number of testimonials available on the website for you to review.
Best cash for your 4×4
Instant cash payment 
Fast and FREE vehicle removal service anywhere on North Island
Get up to $15,000 cash for your old scrap 4WD or 4×4
All makes and models accepted
Friendly customer service
We ensure our customers get their cash fast for their old 4WD. And we make it easy to get rid of an old 4WD quickly and also with no hassle. Arranging to get an old SUV collected and removed in North Island has surely never been as easy as it is with National Car Removals. If you want to get cash instantly upon collection of your old 4WD, then give the team at National Car Removals a call today and also see how much money you can get for your 4WD, whatever the condition.
At National Car Removals, we offer vehicle removal services for old SUV's Vans, 4X4's, 4WD's and more. We are a full-service, vehicle removal service & 4×4 wreckers in Hamilton, Tauranga, NZ.  We also frequently take in old 4X4's and pay cash out fast.
Some of the vehicles we have bought include Toyota Landcruiser, Toyota Hilux Utility, Toyota Hilux Surf, Nissan Navara, Nissan Terrano, Toyota Prado, Mitsubishi L200, Mitsubishi L300, Mitsubishi Challenger, Ford Ranger, Holden Colorado and much more.
Top 4X4 Wreckers in Auckland, NZ
Some of our common wrecking makes are Toyota, Nissan, Mitsubishi, Isuzu, Mazda, and Hyundai. If you have a diesel 4X4 or a petrol 4WD for sale, we can surely help you release the cash that's tied up in your vehicle by offering the best rates for an old 4WD will often pay out cash within 24 hours of calling.  You get the cash when the vehicle is being collected, right there and then.
National 4WD Wreckers & 4X4 Wreckers in Auckland, Hamilton, Tauranga, NZ have made it quick and easy to sell your old 4X4, even if it isn't working, we can still collect your old 4WD for free. We are also happy to assist you with the paperwork requirements as well. Our Customer service team are highly skilled. And they will surely help to answer any questions you might have about our 4WD removal and 4×4 wrecking services in Hamilton, Tauranga, NZ. 
We are a flexible, trusted and also respected car removal service covering North Island who pays the best rates of cash, and probably one of the fastest payouts for an old 4WD's as well. Please use the form, or call us today to see how much money you can get for your working or broken 4WD.
Served Areas for 4WD Removal Service Areas
If you are in North Island and want to get fast cash for your old 4WD, National Car Removals can easily arrange to collect your old vehicle quickly. And we pay cash at the same time the vehicle is collected.  It is quick and easy to get your old 4WD removed and out of the way in a hurry
Call our 4WD wrecking team today on 0800 88 44 55 or use the form to get in touch with us. And also find out how much we pay out instantly for your old 4WD.
"Such a stress free experience, easy company to deal with. Turned up when they said they would, paid cash as quoted over the phone. Would happily recommend having never had to have a car sent to the wreckers before."
Ella Nordstrand
Professionalism
"Highly recommended, very nice sales representative Suraj. The company offered reasonable amount unlike other car wreckers, quick money transfers and in no times my car is gone. Great doing business with you. Rae."
John Duong
Professionalism, Punctuality, Value
"Prompt communication, best price - just call these guys if you're worried/can't make mind up about your old car. Easy as, hassle free service - left driver to remove vehicle as needed to leave. Done by time I got back."
Ina S-Tong
Vehicle wrecking
"These guys are superb to deal with. Great communication and very fair value paid for the vehicle. Followed up with everything they said they would, highly recommended."
Rob Hageman
Vehicle wrecking
"Thanks for providing your free car removal service. Sold them my toyota caldina for some cash and it was easy as. Will surely recommend."
"Good price for my wee corolla. They were fast and easy to deal with. I recommend them to others."
Shelley Madison
Vehicle wrecking
looking to sell a vehicle for cash?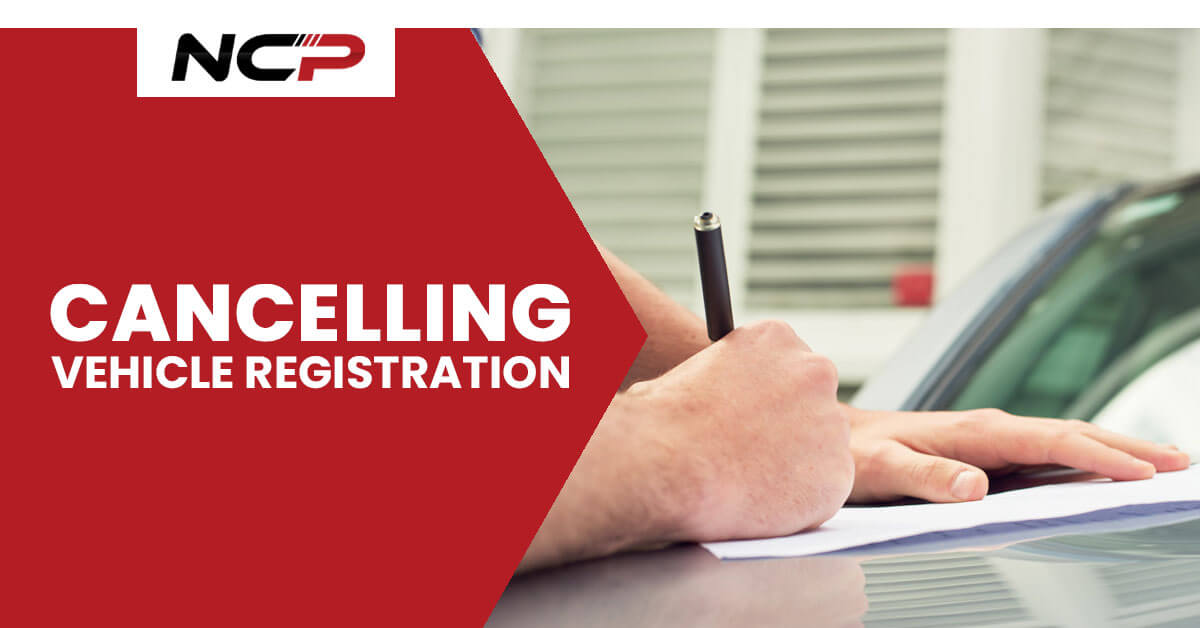 Have you ever thought about cancelling your NZ vehicle's registration?
At National Car Parts & Car Removal (NCP), we buy salvage cars for cash, and we do the car removal for you. If you need...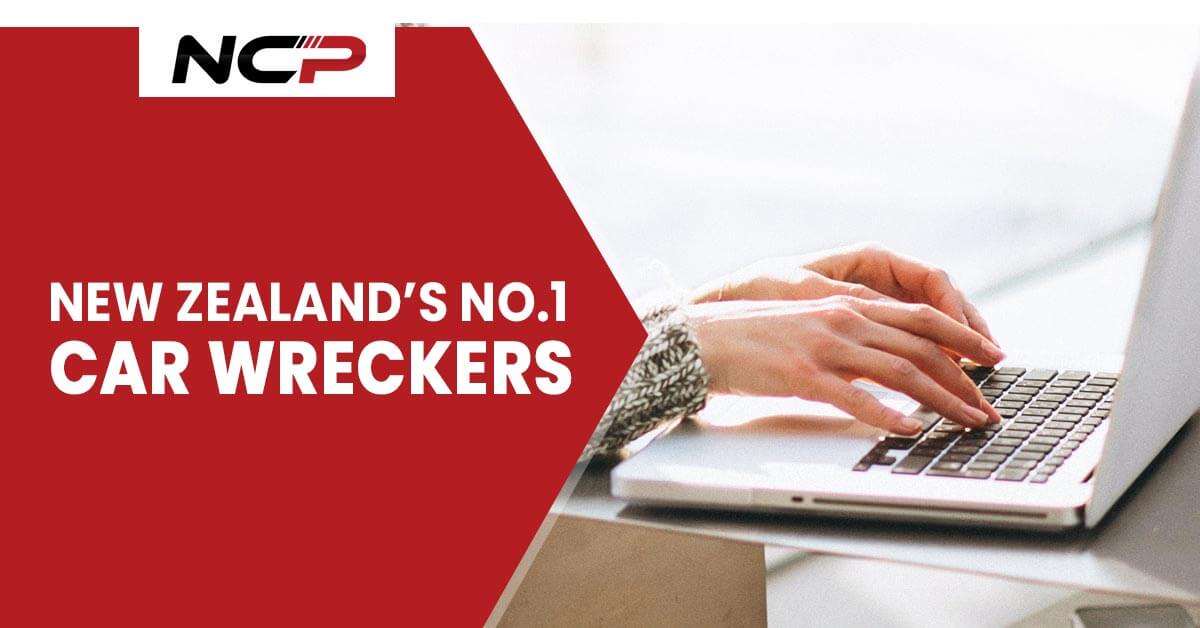 If you are after New Zealand's #1 Car Wreckers, then look no further than National Car Parts (NCP).