Car Wreckers Manukau, Auckland, NZ
Looking to get rid of your damaged, old, or unwanted vehicle in the Manukau area? NCP's Car Wreckers Manukau is a leading car wrecking business that can provide you with top cash for your vehicle. We offer free vehicle collection services throughout the greater Auckland area and guarantee to pay you on the spot when we purchase your vehicle. Whether you have a small car or a large one, we are the best auto wreckers and car breakers in Manukau, NZ. Don't hesitate to call us today to sell or scrap your vehicle and we'll be happy to assist you!
If you need a cash quote and want to schedule a free removal of your vehicle by our reliable car wreckers in Manukau, NZ, please don't hesitate to reach out to us today.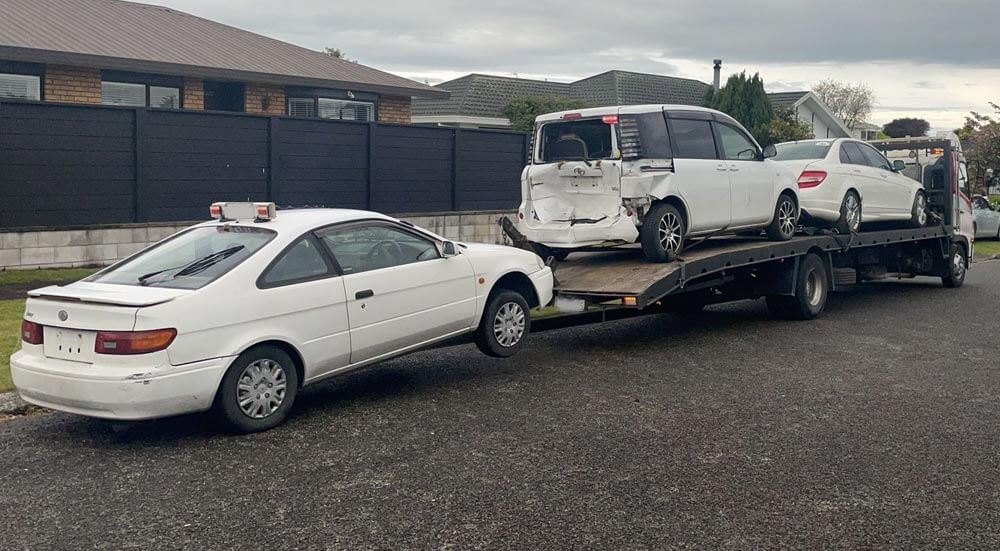 Manukau Car Removals Service | Trusted Auto Wreckers Manukau, Nz
If you're facing any issues with your vehicle in Manukau, NZ, our team at Car Wreckers Manukau is here to help. We offer hassle-free vehicle removal services and pay cash for wrecked and worn-out cars, vans, utes, and trucks. Our experts will be there quickly to assist you and remove your vehicle from anywhere in Manukau at no cost. So, don't hesitate to contact us for top cash and reliable wrecking services.
Free Car Removal Manukau, Nz – No Hidden Costs!
We prioritize our customers; therefore, we won't do a vehicle removal at your property and then pay you less for it in advance to recover the expense. We are surely committed to giving our clients the highest financial benefit. This implies we pay the most cash. If we somehow happened to incorporate secret expenses, this wouldn't be in accordance with our purpose. As far as it is concerned, this help is for the entire of Manukau, and also the remainder of Auckland. Our free vehicle evacuation administration in Manukau is quick & we will do it at the same time.
We Accept All Makes, Models, Conditions
At Car Wreckers Manukau, we welcome all types of vehicles regardless of their make, model, age, size, or condition. Whether your car is running, wrecked, rusted, or unused, we'll gladly take it off your hands. Our team has a keen interest in vehicles from popular brands like Toyota, BMW, Lexus, Mitsubishi, Benz, Chevrolet, Isuzu, Volkswagen, Hyundai, Mazda, Fiat, Subaru, Renault, Suzuki, Nissan, Honda, Audi, and Ford. We offer up to $15,000 in cash for your unwanted car, no matter what its condition is. Get your free cash for cars quote today and discover the true value of your vehicle.
Car, Van, Ute, 4×4, Suv, Trucks – We Buy Them All
If you have an unused, light commercial vehicle sitting on your property, call National Car Parts (NCP) today for free and also easy car removal in Manukau, NZ. Light commercial vehicles are generally worth some good money. And we will surely provide a free cash quote to let you know exactly what your unwanted vehicle is worth. We will also take those. Get up to $15000 cash for trucks and also other types of vehicles.
Contact Car Wreckers Manukau | Best Auto Wreckers Manukau, Nz
Sell your broken and unwanted vehicle today by calling our Manukau car buyers group free on 0800 88 44 55 or email us directly by submitting an online form. And we'll surely be in contact with you soon.