Vehicle Removal Auckland NZ
If you're looking for a Vehicle Removal Auckland, Waikato, NZ Service, you've come to the right place. Our car buyers are trained in buying cars in any condition and helping people get the cash in a fast and easy way.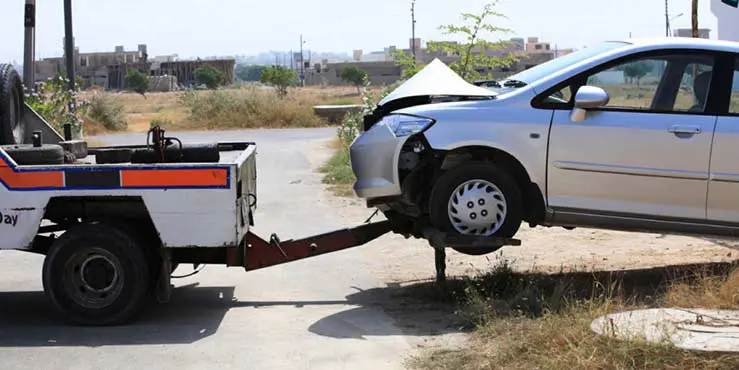 Scrap Vehicle Removal Auckland, Waikato, NZ
Look out your window and see what you think of the piece of metal that's blocking your path. Is it possible that retaining the automobile is costing you more than its initial value? That means you should surely get rid of your old vehicle and give it over to our cash for cars Auckland service so that it doesn't collect dust any longer. Scrap automobiles may also be turned into real cash with the help of our magic.
Despite popular belief, it will not cost you an arm and a leg to get rid of an old scrap vehicle in Auckland. Many people avoid looking for a trash car removal service because of the inconvenience it would entail. Moreover, some find the idea of paying for their services in person, as well as having them come to your home, stressful. We, on the other hand, will surely pay you for your vehicle and remove it for free.
Car Removal As Easy as 1,2,3 | Vehicle Removal Waikato NZ
The good news just keeps on coming. We're a car removal service that surely pays you cash for your old car while also hauling it away for free! So, if you've been putting off getting that rust bucket out of your driveway because of the expense, think no more. There will be no charge for the scrap car removal in West Auckland. Call or fill out the online form to take advantage of our free broken vehicle removal Auckland, Waikato, NZ service today.
As of late, junk vehicle & scrap car removal Auckland services have been more accessible. So, to use the service, there are no long-winded processes to undertake and no hidden fees to pay. All you have to do is fill out an online form or call us at 0800 88 44 55, and we'll be on our way. In addition to removing the vehicle, our junk scrap car removal service in West Auckland, NZ will also give you a fair payment for your vehicle.
Easy Pick-Up For Vehicle Removal Service Near Me
One-stop store for all your trash vehicle removal used auto parts, and automobile wrecking needs. Customers may order our automobile removal service online or phone us seven days a week to talk to one of our representatives about the details of their situation. Also, the junk vehicle removal Auckland, Waikato, NZ experts will be at your house within minutes of receiving your call. Then dial 0800 88 44 55 to organize a free removal.
We've earned our reputation in the auto-wrecking sector only after years of hard work and openness in our transactions. When it comes to selling your old automobile, we surely take great satisfaction in offering the most significant possible cash price and the quickest manner of car removal. Our wreckers and also junk vehicle removal Auckland services are all you'll need from now on. A free scrap car removal service in West Auckland, NZ is available by calling 0800 88 44 55 or clicking the link below.
How much money can I expect to receive from a car removal service?
Depending on the model of your vehicle, we may offer you pricing that fits your budget.
Tell us about your vehicle and where you are to estimate its market value. Because of this, we'll make you an immediate, nonbinding offer for your junk or damaged vehicle.
Is There a Fee for the Scrap Car Removal in West Auckland NZ?
If you're in New Zealand, we'll tow your automobile for free.
What if the vehicle is not running?
Not at all. Car Removal buys automobiles of any make or model and in any condition.
If all of your car's minor and main components are in place, it is complete. Never mind if you notice the occasional piece of aftermarket or aftermarket audio equipment is missing from the vehicle's interior or exterior (badge, parcel shelf, aerial, spare tire, etc.).
We may want to know whether there are any missing or damaged components.
After you've received your quotation, you'll be able to discuss it and submit further information.
Precisely how do you determine the market value of a vehicle?
Your location, the make and model of your vehicle, and how long you've had it are all factors that we use to get you the highest price for your vehicle's scrap metal.
We may also inquire about the condition of your vehicle. Assumptions may be made if you cannot respond to any of our inquiries. Using your responses and our assumptions, we will surely display your quote to you.
You can count on us to get you the most money for your automobile by comparing our offers with other Car Removal companies in your neighbourhood.
Got a question? We have answers…