Are you looking to sell a vehicle for cash? Do you own a broken down car? Is your car parked outside your house and unusable? Has the car been in an accident and left totalled?
We can do a cash car removal for you. Selling a car for cash is very simple, and you receive payment instantly! Choose the best cash car removal service. Choose NCP.
How does it work?

How will I get paid?
You can get paid in cash or do a bank transfer right before we remove your vehicle, and we leave the choice of payment in your hands.
How does it work?
To sell your broken or unwanted car for cash or truck for cash. Simply call us on our toll-free line 0800 88 44 55 or fill out the contact form to get a quick price offer. We come to you for the paperwork, payment and free removal of your vehicle.
How much is my vehicle worth?
Every single vehicle's price is tailored to its make, model, age and condition. In most cases, we will send a driver to view the vehicle in person, and he will tell you how much your vehicle is worth. Upon your acceptance, we will buy your vehicle quickly and easily remove it.
What happens to the ownership of my vehicle?
When you scrap, wreck or sell your vehicle. NCP will help you with the cancellation or change of ownership when you sell off your vehicle. 
What type of vehicles do you buy?
NCP can pay top cash for all types of automobiles. Whether your vehicle is a small car, 4×4, van or a big truck, we will buy them all.
What if my vehicle has no WOF, registration or is deregistered?
Don't worry if your car doesn't have a WOF, registration, or if it has been cancelled. You can still sell your scrap or damaged car with us. To find out if your vehicle registration is lapsed or deregistered, you can check the status through NZTA website.
Does my car have to work correctly?
No, your scrap car doesn't need to work and this will not affect your quote. 
What is a Wrecked/Salvage Car?
A wrecked/salvage car is a term used for a damaged vehicle and is considered a total loss by the owner or an insurance company.
Usually, the vehicle has been involved in a big accident. For example, the car may have collision damage or fire damage. Another common example is when a car has been stolen, and parts may be missing, and other damage is done to the vehicle. The owner then realises that the cost of repairing the vehicle may be more than what it's worth. The insurance company will declare a total loss and repossession of that vehicle, or the owner can sell it to a scrapyard.
Brands we buy
The brands National Car Wreckers buys are Toyota, Nissan, Mitsubishi, Isuzu and Hino. 
Within the Toyota Brand we accept:
Toyota Corolla, Toyota Hiace, Toyota Hilux, Toyota Avalon, Toyota Camry, Toyota Highlander, Toyota Land Cruiser, Toyota Prius, Toyota Rav4, Toyota Yaris, Toyota Starlet, Toyota Altezza, Toyota Supra, Toyota Celica, Toyota Echo, Toyota Estima, Toyota Blade, Toyota Wish, and more.
Within the Nissan Brand, we accept:
 Nissan Silvia, Nissan Sentra, Nissan Silvia, Nissan Almera, Nissan Avenir, Nissan Bluebird, Nissan Cefiro, Nissan Elgrand, Nissan Frontier, Nissan Fuga, Nissan Skyline, Nissan Homy, Nissan Maxima, Nissan Navara, Nissan Patrol / Safari, Nissan Primera, Nissan Pulsar, Nissan Sentra, Nissan Serena, Nissan Sunny, Nissan Terrano, Nissan Tiida, All Datsun models and UD trucks – Nissan Diesel.
Within the Mitsubishi Brand, we accept:
Mitsubishi Lancer, Mitsubishi Galant, Mitsubishi Pajero, Mitsubishi Endeavor, Mitsubishi Montero, Mitsubishi Vanwagon, Mitsubishi Outlander, Mitsubishi 3000GT, Mitsubishi Diamante, Mitsubishi Eclipse. Mitsubishi Mirage, Mitsubishi Sigma, Mitsubishi FTO, Mitsubishi GTO, Mitsubishi Colt, Mitsubishi 380, Mitsubishi Triton, Mitsubishi Cordia, Mitsubishi Tredia and Mitsubishi Aspire.
Within the Isuzu Brand, we accept:
Isuzu D-Max, Isuzu MU, Isuzu N Series, Isuzu F Series, Isuzu FX Series, Isuzu FY Series, Isuzu Giga, Isuzu 4×4 and Isuzu Crew Cab.
Within the Hino Brand, we accept:
Hino FF Series, Hino GS Series, HINO griffon, Hino super eagle, Hino Fleeter, Hino FD Series, Hino Osprey, Hino Ranger, Hino Ranger, Hino GT Series, Hino Raven, Hino Super Hawk, Hino Ranger Pro, Hino GD Series, Hino Shrike, Hino Super Dolphin and Hino Dutro
About our cash for cars service
Sell your unwanted car with our cash for cars service. We buy your unwanted vehicles for top dollar, whether old, scrap or junk. We provide a same day service and give the best price for all commercial and non-commercial vehicles. We not only offer cash up to $15,000 for all unwanted vehicles, but we also arrange free towing with our pickup service. This takes away the hassle of selling your car. Quite simply, we make you a cash offer. Then you accept it. The best part about it is, we will come to you, pay and collect your vehicle. We are New Zealand's leading car scrappers in Auckland who offer top cash and beat any genuine price offer. Give us a quick call or fill out the form, and we will call you back with an offer. Read more about our car wreckers Auckland service.
We buy vehicles of all makes and models in any condition. Whether your vehicle is running or not, registered or unregistered, damaged or dead, we'll buy them all. Our main objective is to purchase vehicles from customers around the country who are looking for a hassle-free and fast way of selling their vehicles. We have found that by continuously revising our vehicle prices, we will ensure our customers get great value and great service.
NCP is one of Auckland's largest independently owned, specialised car removals and auto wreckers. We believe in taking care of our clients and always provide them with the best services and great prices for their unwanted vehicles.
Surprisingly you can receive up to $15,000 cash for unwanted & scrap cars, trucks, and other vehicles in Auckland – whether they are running or not. You will always get a fair price that will be tailored to your individual vehicle. National Car Wreckers Auckland will buy your vehicle in any condition, pay top cash, and offer free vehicle removal from anywhere in the region. Sell your car within hours with the most trusted & professional car scrapyard in Auckland.
Furthermore, there will be a fast, safe and hassle-free car removal service. Free car removal from the locations stated earlier.
But what condition does the vehicle have to be in? We purchase cars in any condition, running or not. Let us assess your car and you are guaranteed a great offer at market rates, regardless of the condition.
Now that your car is a Salvage Car, What are your options?
This is a very good question. Below are the most typical option:
Sell as it Is
Sell it to a Scrap Yard
Sell to a Car Dealer
Sell to an Individual Buyer
Sell to an Auto Parts Buyer
Sell to a Junkyard
OR if you want the fastest service around, give NCP a call now!
Our Locations
Our Services are located in the city of Auckland, Hamilton, Bay of Plenty and Northland. 
Cash For Cars Auckland
For Auckland, these suburbs include Albany, Avondale, Onehunga, South Auckland, Manukau, Papatoetoe, Penrose, Papakura, Takanini, Pukekohe, Waitakere, West Auckland and New Lynn.
Other Locations
We also receive cash for cars Hamilton, cash for cars Bay of Plenty and cash for cars Northland.
Contact Us
When you have a wrecked car or salvage car in Auckland, Hamilton or Northland, there is no better place than National Car Parts (NCP). Don't be afraid to submit your vehicle if it's damaged badly. Bring it in. Our friendly staff will price your vehicle and pay you promptly. Choose the best cash car removal service. Choose NCP.
Phone: 0800 88 44 55
Email: removal@ncp.co.nz
Website: https://nationalcarparts.co.nz/
Sell Your vehicle fast, safe, easy
Give us a quick call to find out how much your vehicle is worth.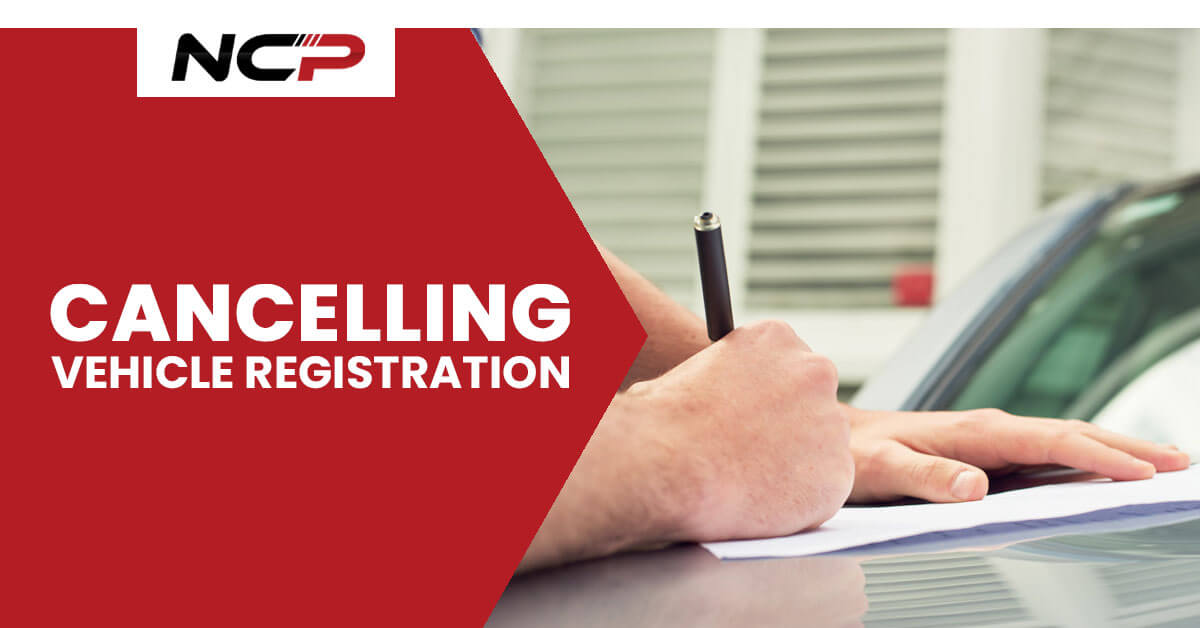 Have you ever thought about cancelling your NZ vehicle's registration?
At National Car Parts & Car Removal (NCP), we buy salvage cars for cash, and we do the car removal for you. If you need to sell a car for cash, NCP is for you.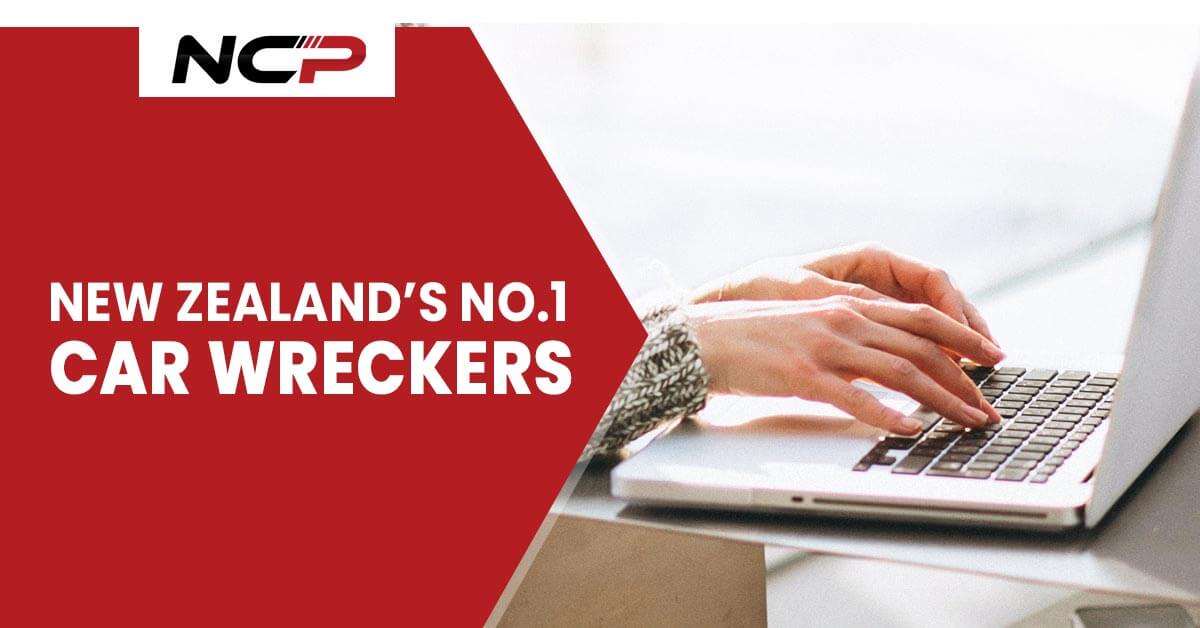 If you are after New Zealand's #1 Car Wreckers, then look no further than National Car Parts (NCP).