Car Wreckers Papatoetoe, Nz
Sell your Old, Broken, and Wrecked cars in Papatoetoe for scrap and also used auto parts. When you call National Car Removal & Local Car Parts Yard in Papatoetoe, NZ we will offer you a quote for your vehicle depending on its year and condition. If you go ahead with the quote we straightaway confirm your booking, and also within next 1 hour or at your convenient time. Our drivers will surely be at the location with cash and a tow truck to remove your unwanted vehicle.
The TOWING is FREE and our driver gives you the plates back to get your car de-registered. This is a quick and also hassle-free service to sell your old scrap cars for cash to a local car parts yard in Papatoetoe, Auckland.
Read more on used  to get more info on Scrap Car Wreckers Papatoetoe, Auckland, NZ.
Cash For Old Scrap Cars Papatoetoe, Nz
The great part about calling Car Wreckers Papatoetoe is that you can sell your broken and also junk car quick and easy. When you call one of our friendly customer care specialist will give you a quotation immediately. All you have to do is answer a few questions regarding your vehicle and you are all set. All this information helps us to give you a quotation instantly.
It doesn't matter if your vehicle is running or not. With or without WOF, registered or de-registered, dead or alive we will surely buy it and pick it up without any charge. If your vehicle fails WOF and now you have to spend even more than how much you bought it for. You might just want to get rid of it and also buy a new car with that cash. 
Cash For Cars Papatoetoe, Nz | Best Car Removals In Papatoetoe, Nz
You can get your car scrapped for cash and also use that cash to buy a newer car. Our staff at Car Wreckers Papatoetoe, Auckland delivers one of the best car removal services. Moreover, we are the largest vehicle purchaser of old and wrecked cars in Auckland. Whatever condition your car might be in whether its old, broken or wrecked you can surely sell it to us for cash. 
Car Removals Papatoetoe | Scrap Car Wreckers Papatoeteo, Nz
Dump and Scrap your unwanted and broken cars in Papatoetoe
Unwanted or broken? We scrap cars in all conditions. Not only we provide free car removal service in Papatoetoe but we surely pay you a fair price for your vehicle anywhere in Auckland. You can sell your old vehicles be it vans, trucks, utes, 4×4's, a hatchback or sedan, with or without WOF. We will buy it for cash and also remove it for free.
Vehicles Been In Accident

Broken Down With Overheating Issues

Front Or Rear Damage With Windows Cracked

Engine Is Stalled

Old Car Not Driving Anymore

Head Gasket And Oil Leaking Issues
Dead or Alive we will buy it for cash and remove it for free. Call 0800 88 44 55
Car Scrapping Papatoetoe, Auckland, Nz – Eco-friendly
Car Wreckers Papatoetoe ensures that every car picked up is scrapped & recycled in an environment-friendly way.
You're unwanted broken-down vehicle surely has a lot of components that can cause damage to our environment if not taken care of. These are fluids, fuels, electrical components, metals, plastics, batteries, rubber, and more.
Here's What You Should Do When You're Searching For Auto Wreckers In Papatoetoe
If you need a car wrecker in South Auckland for your broken-down vehicle, we are the top auto recycler in the industry. We offer the highest payout for your damaged car.
Call CAR BREAKERS

0800 88 44 55

 

Get A Quick Quote
Book Your Junk Car Removal for FREE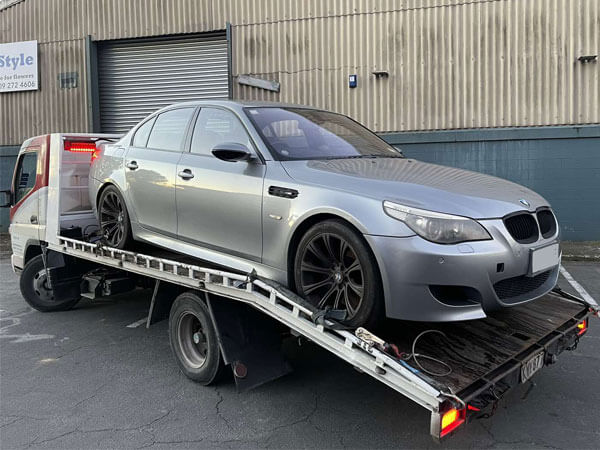 Auckland Wide Car Wreckers | Best Local Car Parts Yard Papatoetoe, Nz
Throughout the greater Auckland region, our wreckers team will travel to your property and also pay you instant cash for your old car. Take a look below at our frequently visited service areas, don't worry if you do not see your area listed, just give our friendly car buyers team a call and we will surely confirm the options which are available to you.
Sell A Vehicle For Parts | Local Car Parts Yard
The main reason why you still have that old and broken car sitting in your driveway or in your backyard is that you don't have an idea how to get rid of it.
Who will buy that car at your expected price?
National Car Removal & Local Car parts in Papatoetoe, NZ will buy your vehicle for the best cash value possible. The reason why we will pay you a high price for your vehicle is that we will dismantle the reusable parts and after reconditioning them the second-hand car parts will be sold to locals for an affordable price. 
Read more about our Car Wreckers Auckland, Cash For Cars Auckland, Scrap Car Removal.