Why Choose Car Wreckers South Auckland for Your Car Removal Needs
If you're looking to get rid of an old, unwanted vehicle, Car Wreckers South Auckland can help. We offer a convenient and hassle-free car removal service that will help you free up space on your property and get cash for your old car.
Our team of experts will come to your location and remove the car for you, ensuring that the process is safe and efficient. We understand that you want to get rid of your car quickly and easily, which is why we offer same-day pickups and cash payments.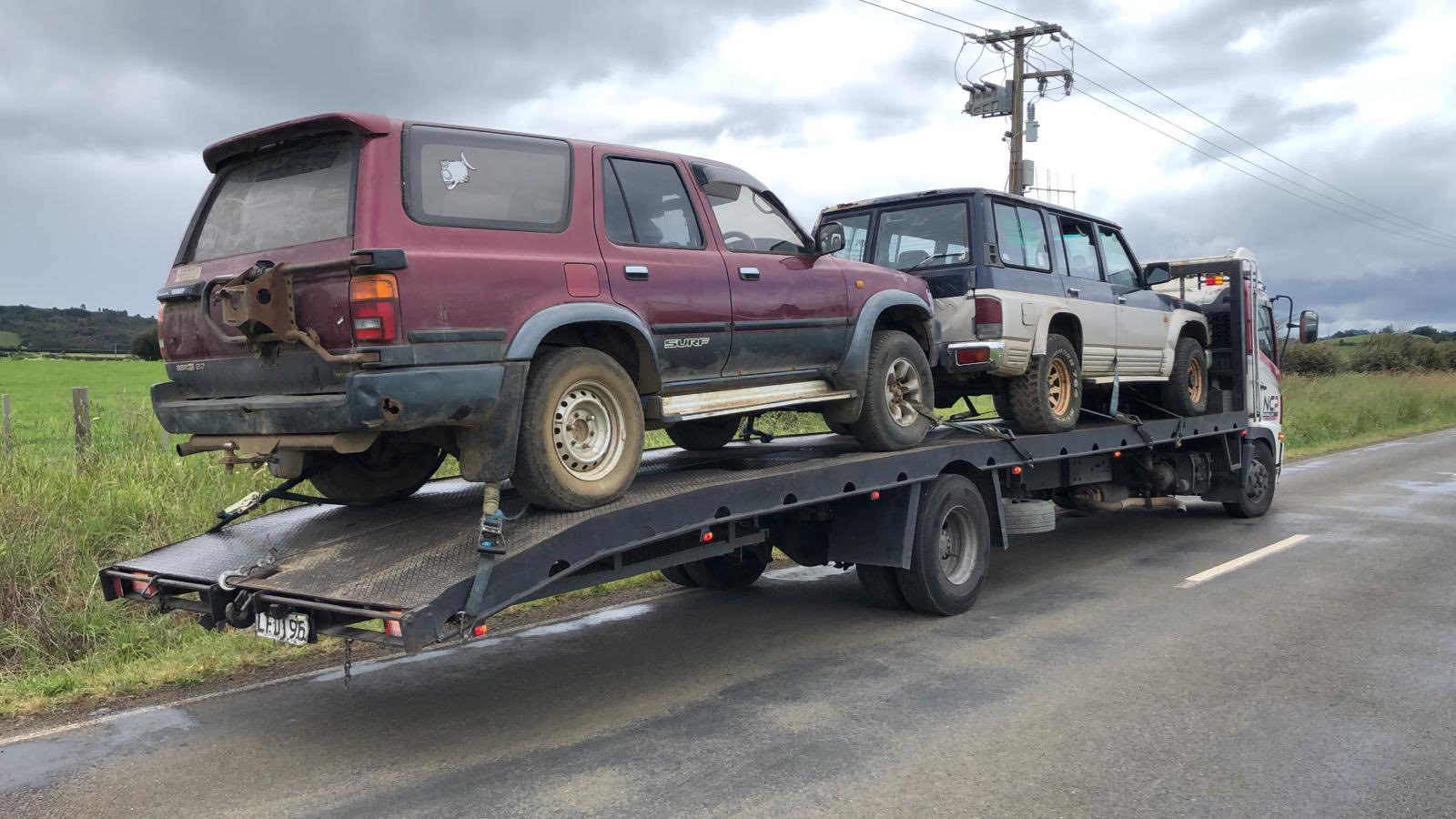 The Benefits of Using Car Wreckers South Auckland
If you're looking for a cost-effective solution to getting rid of your old car, Car Wreckers South Auckland is the way to go. We offer a range of benefits that make our service the best option for car removal in the area.
Firstly, we offer instant cash payments for your old car, which means you can get some extra money in your pocket. Secondly, we provide a hassle-free service that is designed to make the process of getting rid of your car as easy and stress-free as possible.
Finally, we ensure that all cars are disposed of safely and responsibly, which means you can have peace of mind knowing that you're doing your part for the environment. So, if you're looking for a reliable and cost-effective car removal service, look no further than NCP's Car Wreckers South Auckland service.
How it works
If you're wondering how our car removal service works, it's actually quite simple. All you need to do is contact us and provide some basic information about your car, such as the make, model, and condition. Based on this information, we'll provide you with a quote for your car.
If you accept the quote, our cash for cars South Auckland team schedule a time for our team to come and pick up your car. On the day of the pickup, our team will arrive at your location and inspect your car to ensure it matches the information provided. Assuming everything checks out, we'll pay you cash on the spot and take the car away.
It's really that easy! Our goal is to make the process of getting rid of your old car as simple and stress-free as possible. So if you're ready to say goodbye to your old vehicle, contact Car Wreckers South Auckland today and let us take care of the rest.
Car Wreckers South Auckland Offers Top Cash For Cars
With NCP Car Wreckers, you are on your way to fast cash for your vehicle. We buy used, damaged, scraped old cars, trucks, van's, SUV's, 4×4's, buses, and also campervans. 
Car, Van, Ute, 4×4, Suv And Truck Removal Services
If you have a light commercial vehicle or truck that you need to dispose of, simply give us a call and we will come to remove it. Car Wreckers South Auckland will take all vehicles, in all conditions. Larger vehicles are usually worth more and also you can get a vehicle wrecking quote by contacting us by telephone or by using our online form .
All Makes And Models In Any Condition
Whether your car is Japanese, European, Australian, or American, we can pay you cash for it regardless of its make, model, age, or condition. Even if your car isn't running and is rusted through, you'll still receive a cash payment. Although running vehicles may be valued higher, we are the top car wreckers in South Auckland and offer the best cash for your old vehicles.
How Much Cash Can You Get For Your Old, Used, Or Scrap Car From Car Wreckers South Auckland?
There are various factors that determine the value of your vehicle. If your vehicle is completely damaged and cannot be used, it can still be worth two or more tonnes of scrap metal. Additionally, if there are any parts that can be salvaged, the value increases. On the other hand, if your vehicle is in good working condition, it is worth even more. Our estimates are accurate and we offer fair prices to sellers. We provide the highest cash amount for cars in South Auckland, NZ and other locations.
How long does it take to sell my car in South Auckland
Well, with Car Wreckers, the process is quick and hassle-free. As top-paying vehicle wreckers, we buy cars online or over the phone. Our auto wreckers in South Auckland, NZ, can have your car, van, SUV, 4×4, bus, or truck sold within minutes of you contacting us for an offer.
How Much Will It Cost To Get My Car Sold In South Auckland, Nz?
Luckily, with NCP Car Wreckers, there are no costs required on the part of the car seller. As auto wreckers, we purchase damaged vehicles and provide free towing services. You won't have to worry about any repairs or towing expenses to sell your vehicle with us.
Looking for the best car removal service in South Auckland, New Zealand?
Wondering how much it costs to have your scrap car removed? Towing can be expensive, but with Car Wreckers South Auckland, we offer free towing to our local customers when they sell their vehicles to us. As cash for cars South Auckland and auto wreckers, we're happy to provide cost-free towing for your convenience.
How To Sell A Car For The Most Cash in South Auckland | Car Removal South Auckland, Nz
The process for selling your car to NCP is very easy. We have the most basic design of the cash for cars Auckland concept, but we are the auto wreckers who can offer more than just cash. We surely provide exceptional services that increase the value of damaged, old, and scrap vehicles. Our customers won't pay for towing their vehicles away for scrap, nor will they pay for any wrecking or recycling services.
To sell your car or truck to Car Wreckers Manukau, South Auckland:
Contact our vehicle appraiser online or over the phone. 

Our appraiser will make a cash quote for your vehicle that you can accept or reject.

Schedule a free 'Car Removal South Auckland, NZ' at a convenient time for you. We can work with your timetable, so whichever time suits you, we are available. Our South Auckland car buyers will also guide you through the change of ownership or registration cancellation process when you sell your vehicle to us. You can also read more on NZTA's website about selling car to wreckers.
You have Auto Wreckers South Auckland, NZ that value your car or truck for the most cash with us. We also service all of Manukau, Papatoetoe, Otara, Papakura, Pukekohe, Takanini, Drury, Bombay, Manurewa, Tuakau, Waiuku, Beachlands, Botany Downs, Brookby, Clendon Park, and all other South Auckland regions with our cash for car services.